Promotional Offers
Take a look at our promotions for the month, and be sure to visit this page frequently to stay up-to-date on all of our exciting special offers.
**Click on a promotion below for more details.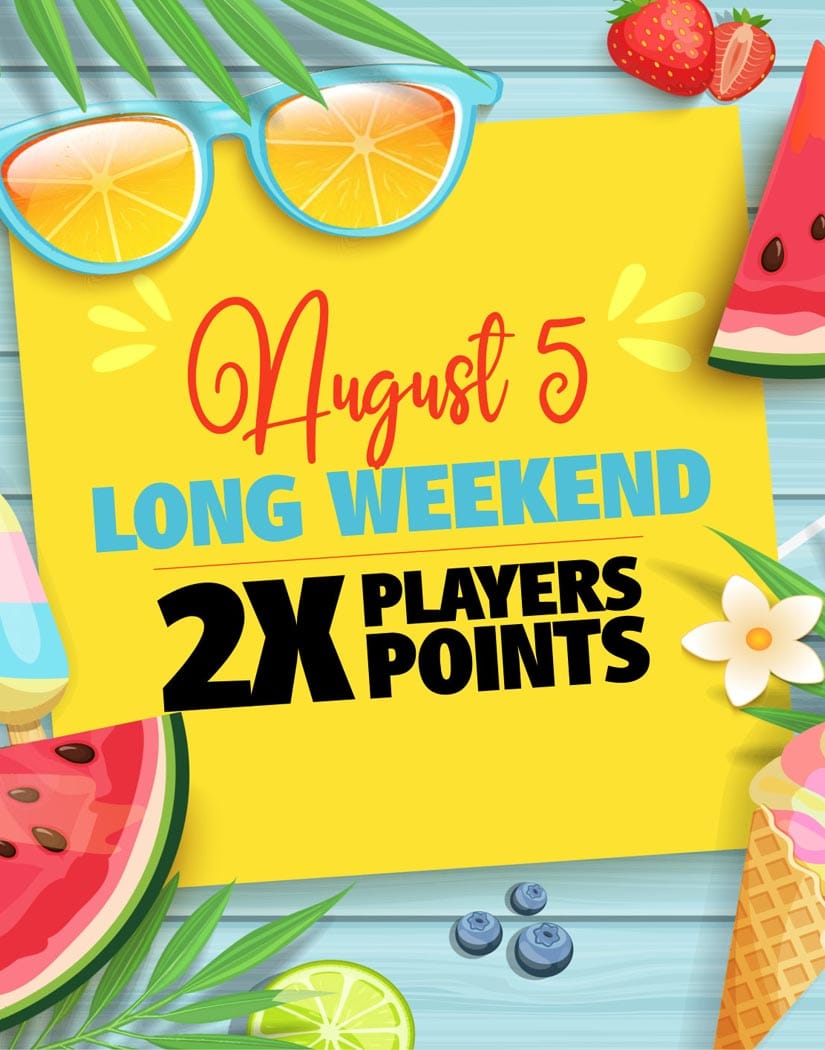 August 5
August Long Weekend
2X Players Points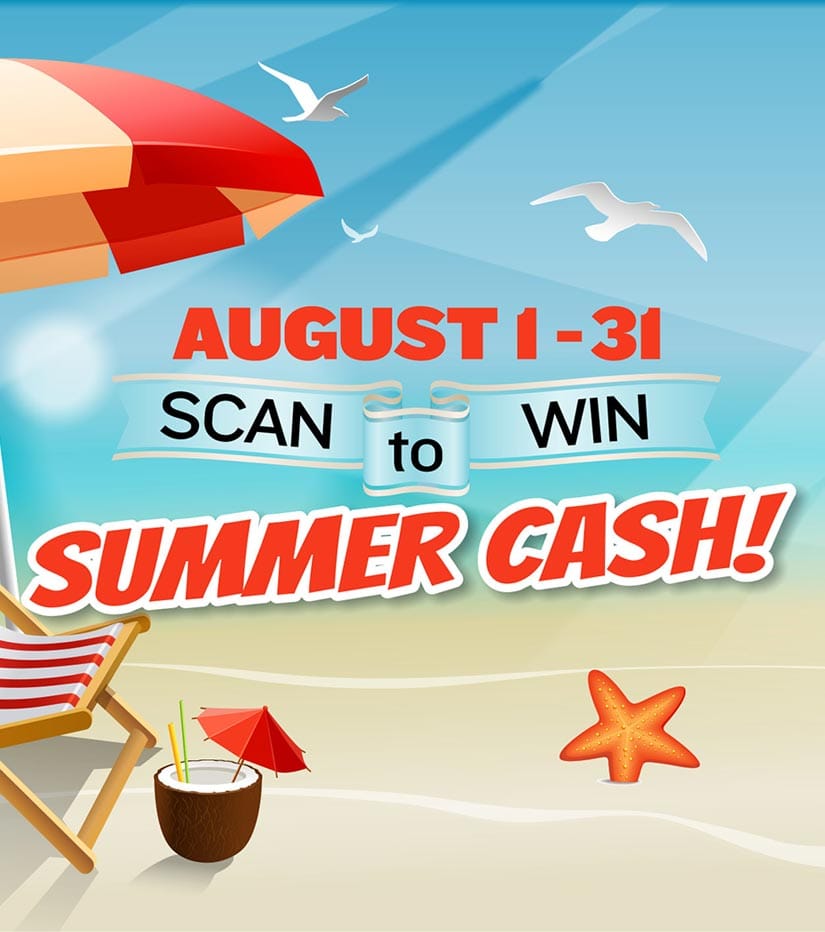 August 1 - 31
Scan to Win
Scan to win Summer Cash!