Promotional Offers
Take a look at our promotions for the month, and be sure to visit this page frequently to stay up-to-date on all of our exciting special offers.
**Click on a promotion below for more details.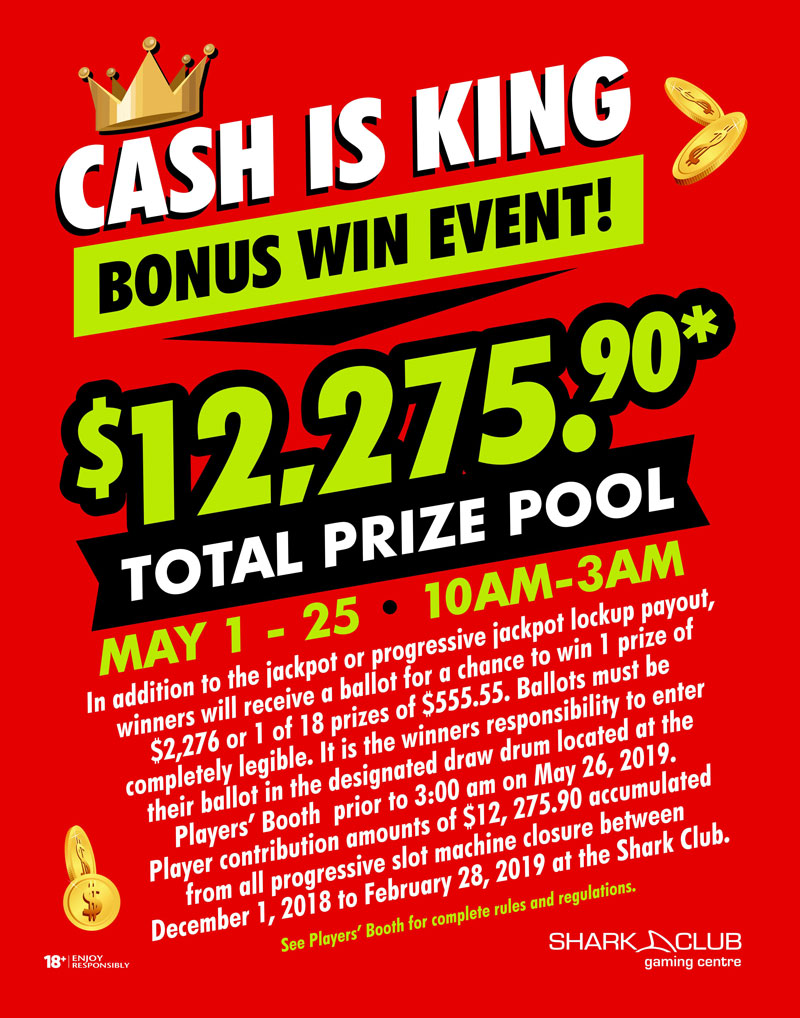 May 1 - 25
Cash is King
Bonus Win Event!
$12,275.90 Total Prize Pool
From 10 AM – 3PM
May 7
Senior's Day
55+ Club Card Members Receive $10 in Free Play!